14. January 2014
For those who are interested in my setup… or generally in Apple computer:
Right now i´m happily installing stuff onto my new main music computer…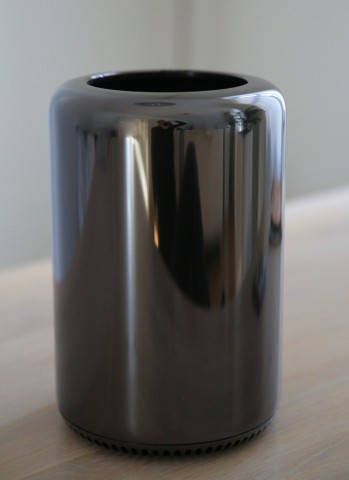 It has a 6 core CPU and 1TB of PCIe SSD instead of a system hard disc…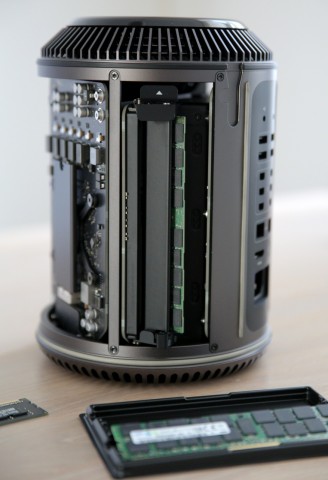 I self-installed 64GB of fast ECC RAM… went really easy, although the RAM "holder" don´t feel very stable…
So far i am very happy with the process… nearly everything is installed again though it helps a lot that all the big libraries are installed on external HDs/RAIDs anyway…
I am also quite happy with my choice NOT to go for 8 or even 12 cores… first thing i noticed when opening existing songs -> CPU spikes on the "live" core when playing the song for the first time…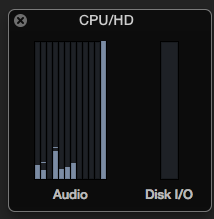 Update: This machine is made for VIDEO… Final Cut Pro X feels stunningly fast und stable… same goes for PHOTO… Aperture feels very snappy and stable…
Alas: Logic Pro X does NOT feel snappy and still has weird behavior… so think i´ll change to film production……. who needs music anyway
UPDATE:    No, I Can´t!!!
The firewire connection between the new Mac Pro and my Audio Interface (UA Apollo) is SO UNSTABLE, that i will need to switch back to my old computer for professional work… F-censored-K IT!
ANOTHER UPDATE: Maybe, i could… with the right settings…
I tweaked and tried and for now its stable via firewire… will try some real work tomorrow… SPANNUNG!
UPDATE 3:  I am working with that thing! Real work, real production… The Apollo is still unsupported, but i made it generally work via Firewire with some minor glitches…

Makes me happy & productive